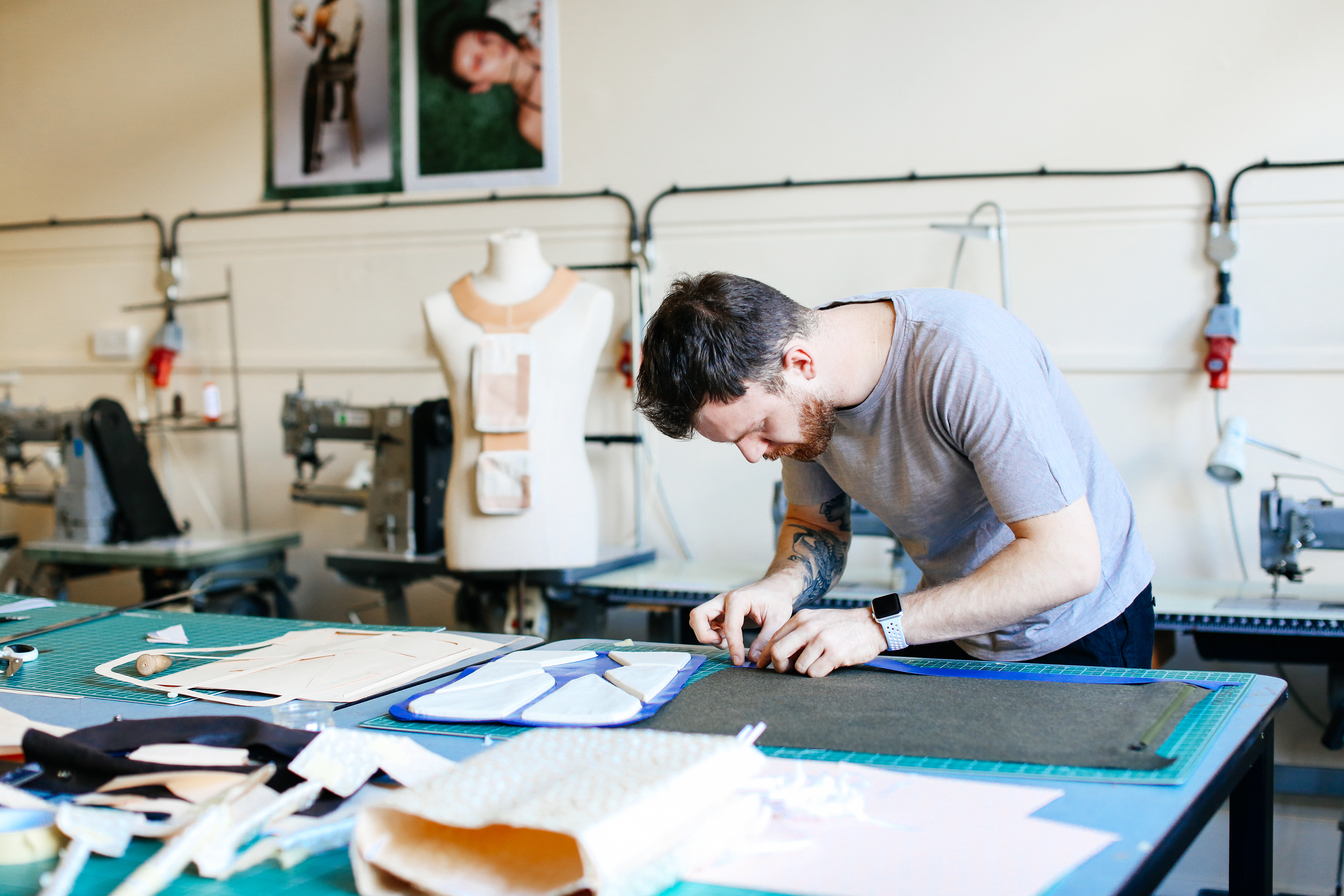 A London-based Italian designer seeking innovative answers to the hard questions of modern design.
Combines future-thinking sustainable practice with contemporary wearable technology.
A highly-motivated designer and craftsman I grew up in Tuscany, Italy, the motherland of leather and leather goods. My family was very involved in the industry and I grew up around tanneries and attended trade fairs with my mother as a child. When I left high school, I gravitated towards a career in leather manufacturing. Between 2007-2010, I made bags for Alexander McQueen, Yves Saint Laurent, Bottega Veneta, Gucci and Balenciaga.
In 2016, I started the BA (Hons) Cordwainers Fashion Bags and Accessories: Product Design and Innovation at London College of Fashion. I have been involved in a number of extra-curricular professional development courses, including Creating a Good Pitch; Social Media Matters; Marketing Matters; and Business Planning. I have also done a short course with the Sustainability Lab on recycling plastic.
I'm now looking to use my developed skills to make a significant contribution in a challenging role in the accessories design industry.
I am open to any work opportunities and internships.
Awards
- Get Radical or Get Real University Competition: 1st prize (2018)
- Inditex Accessories Design Competition: Finalist (2018)
- YKK Innovative Use of Zips Competition: 1st prize (2017)