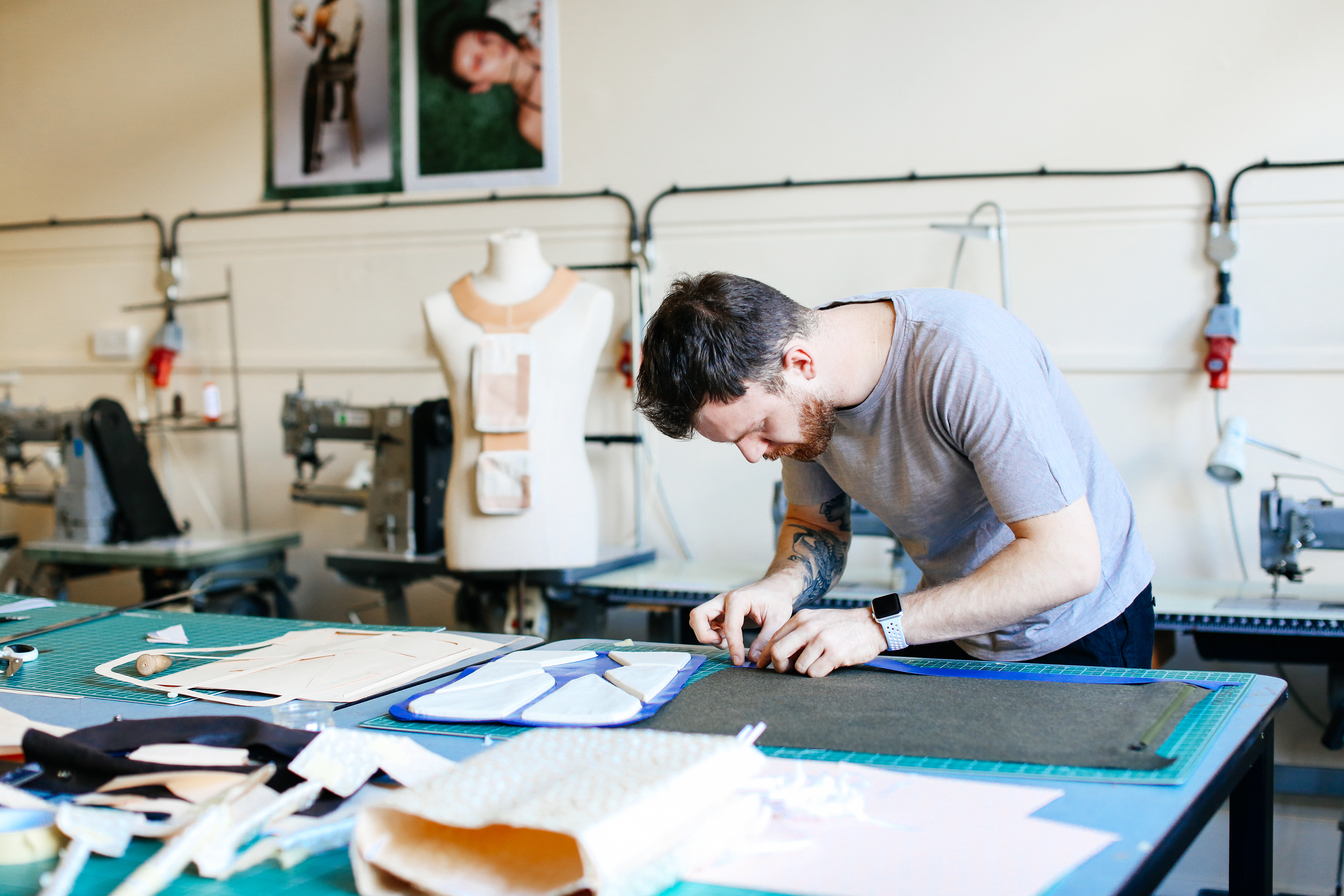 A London-based Italian designer seeking innovative answers to the hard questions of modern design.
Combines future-thinking sustainable practice with contemporary wearable technology.
Francesco is a highly-motivated designer and craftsman. He grew up in Tuscany, Italy, the motherland of leather and leather goods. his family was involved in the industry and he grew up around tanneries and attended trade fairs with his mother as a child. When he left high school, he gravitated towards a career in leather manufacturing. Between 2007-2010, he worked making and prototyping bags for Alexander McQueen, Yves Saint Laurent, Bottega Veneta, Gucci, and Balenciaga, while working at Bacci, a small family-owned factory in Scandicci.
In 2016, he started the BA (Hons) Cordwainers Fashion Bags and Accessories: Product Design and Innovation at London College of Fashion. he has since been involved in a number of extra-curricular activity including SET challenge, Communication Matters, and Finance Metters. Taking also part in two successful collaboration with a textile designer and a menswear designer. The work of his collaborations has been fixtured at London Fashion Week with LCFMA show and at Sustainable Angle annual trade show. 
Awards
- Get Radical or Get Real University Competition: 1st prize (2018)
- Inditex Accessories Design Competition: Finalist (2018)
- YKK Innovative Use of Zips Competition: 1st prize (2017)