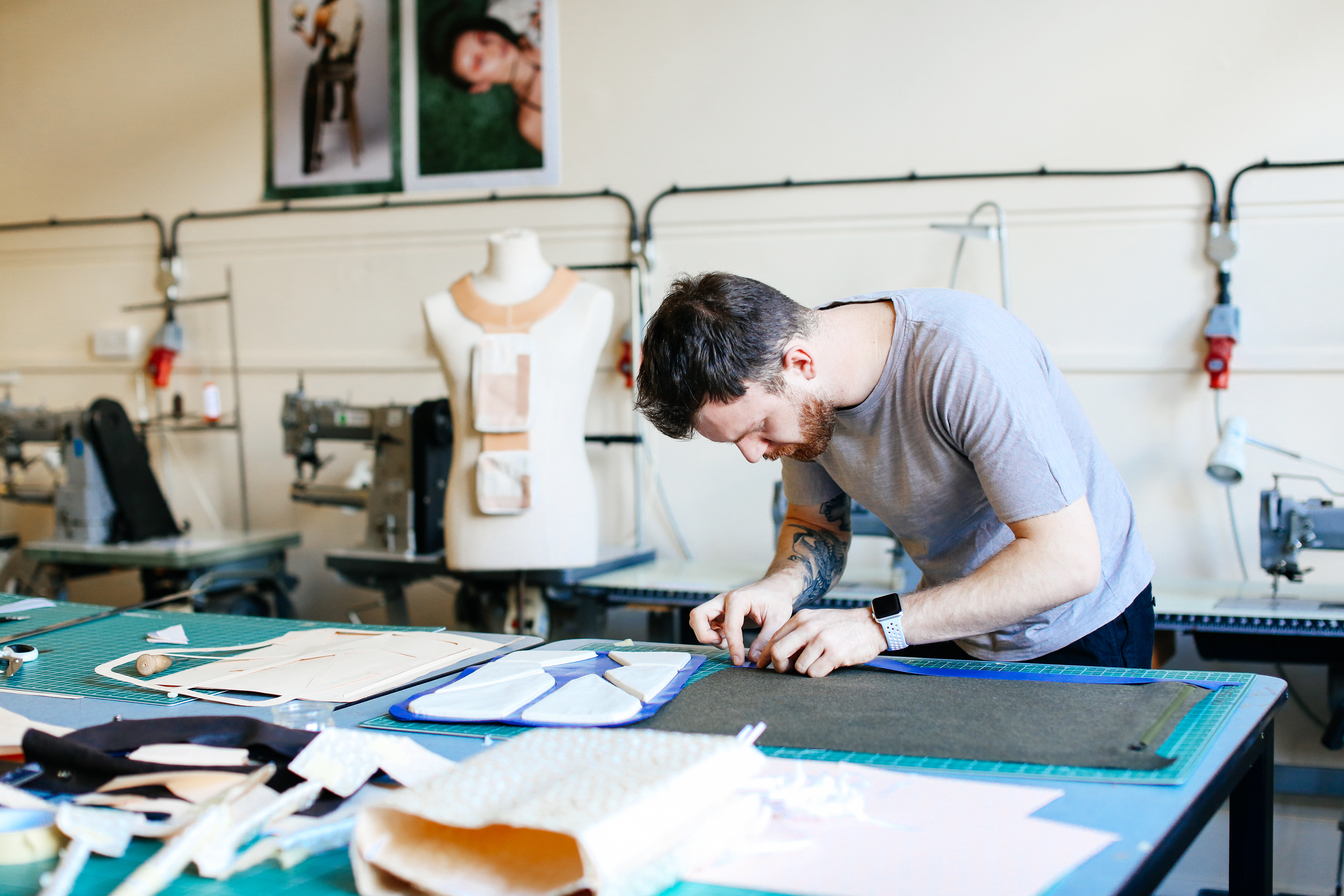 A London-based Italian designer seeking innovative answers to the hard questions of modern design.
Combines future-thinking sustainable practice with contemporary wearable technology.
Francesco is mature student recently graduated with a BA (hons)Fashion Bags and Accessories: Product Design and Innovation at London College of Fashion. The work of his collaborations has been featured at London Fashion Week with, LCFMA19 show and at Sustainable Angle annual trade show with his co-founded brand, Plash London.
The pursue of his career was influenced from the very beginning from a family history of leather tanning and leather goods making in a small town near Florence. 
To this end he has worked in manufacturing, sourcing and client facing positions. He has now enriched his all-around skill set with Design and hopes to bring a valued contribution to the leather goods industry.
Awards
- Get Radical or Get Real University Competition: 1st prize (2018)
- Inditex Accessories Design Competition: Finalist (2018)
- YKK Innovative Use of Zips Competition: 1st prize (2017)